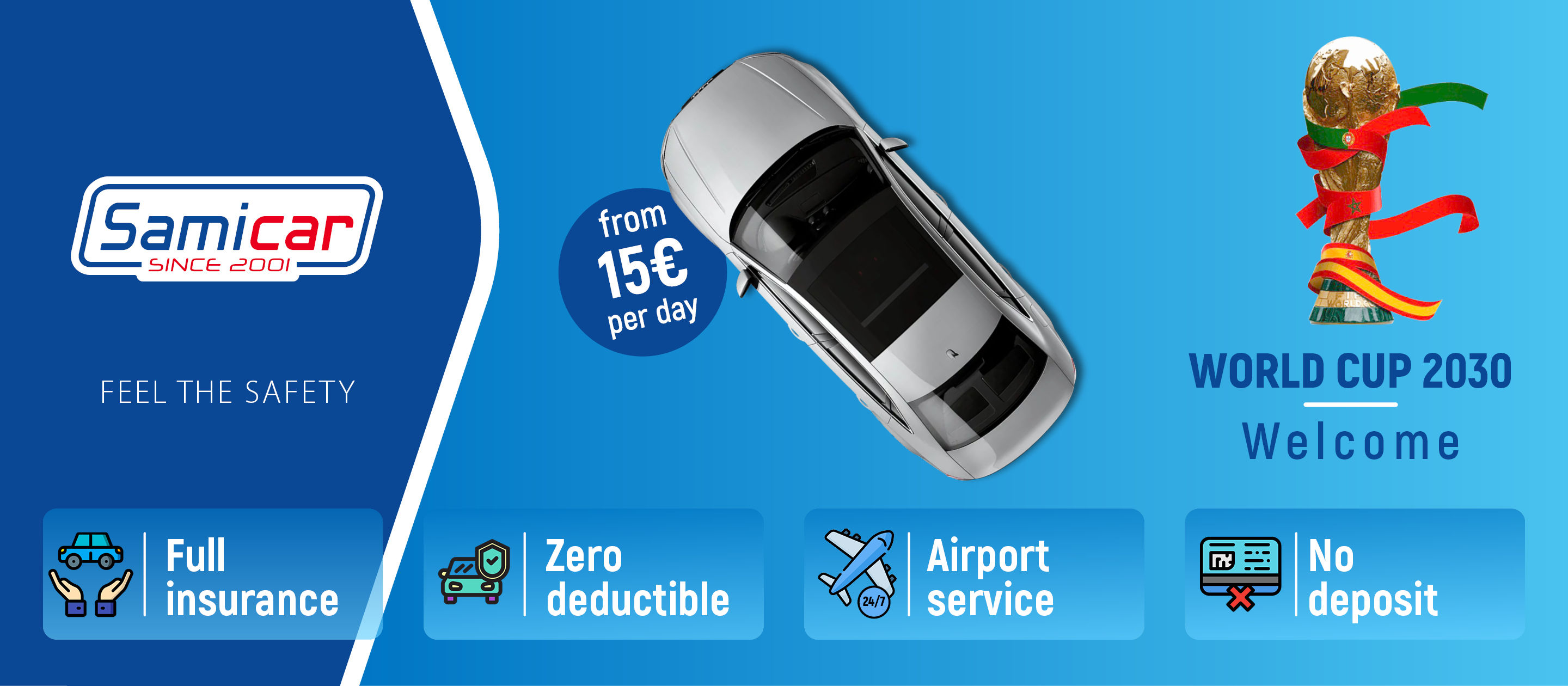 Samicar : Morocco car rental agency
Samicar currently has more than one agency in Morocco, present in the largest Moroccan cities, Casablanca, Marrakech, Tangier, El Jadida, Rabat, Fez and Safi.
Car rental in marrakech is easy with our agency Samicar which offers a wide range of cars: Sedans, 4x4 and minibuses ... Organize your car rental and your vehicles will be waiting for you upon your arrival at the airport or the train station of Marrakech. You are allowed to rent easily and quickly a car of your choice.